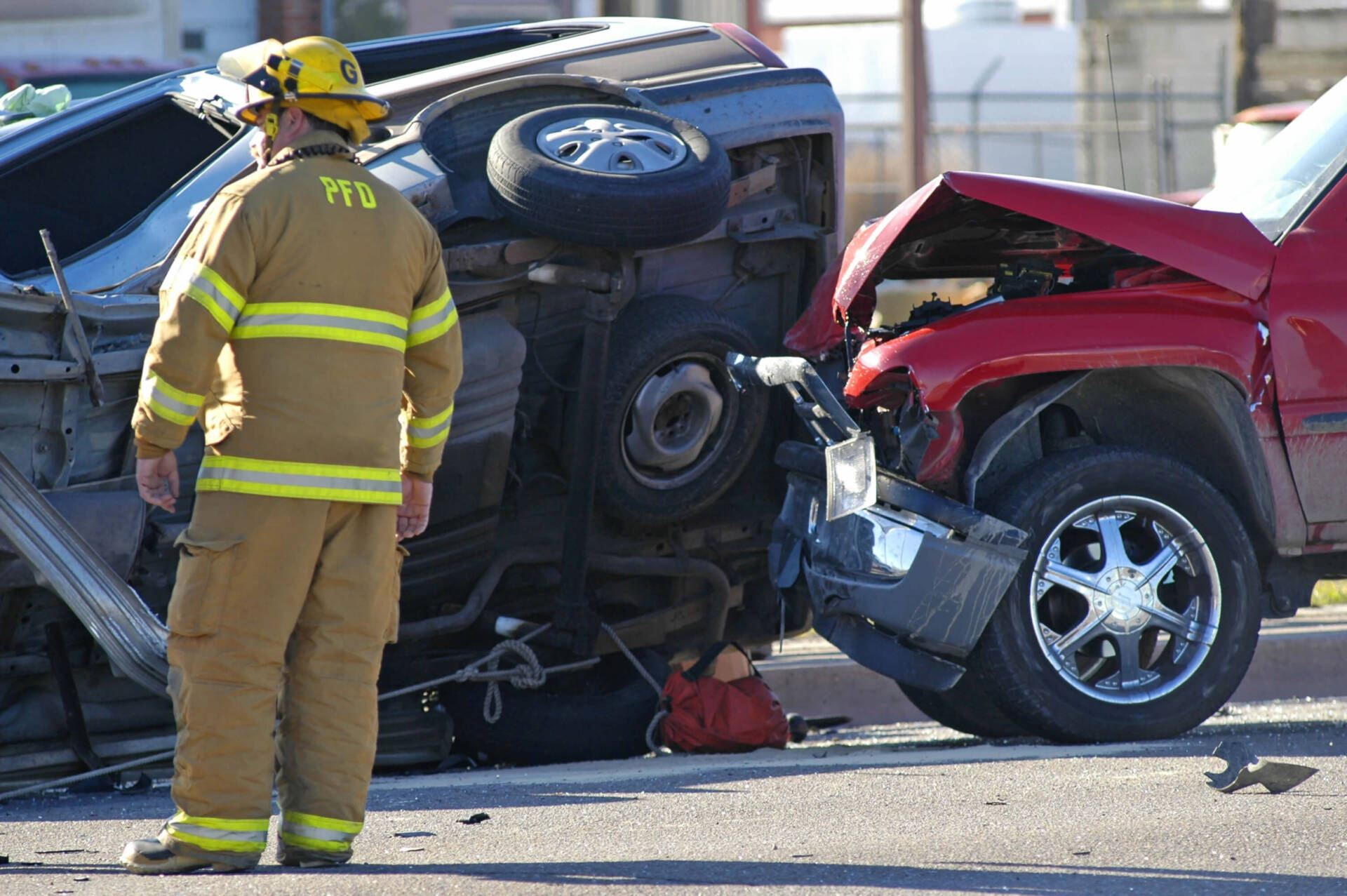 When you learn to drive, you focus on how to avoid accidents. If you apply what you learned in Driver's Ed, you can, in fact, avoid most accidents. You cannot, however, control what other drivers do, and sometimes it simply is not possible to avoid a collision. If you are involved in a car accident, no matter how minor, what you do in the first minutes and hours after the accident can have a big impact on the outcome. Not only can your actions immediately after the accident affect the outcome as far as which party the insurance companies decide is at fault for the accident, but it can also make a difference if you end up filing a lawsuit relating to the car accident. Here is what you can do to cover all your bases legally if you are involved in a car accident.
Step One: Make Contact with the Other Driver, but Not Too Much
The first thing you should do after a collision is to pull over the side of the road. Ask the other driver if anyone was hurt. Exchange contact information with the other driver. Keep your interaction with the other driver neutral; do not make accusations or verbally admit fault. Then go back to your car to call the insurance company; let them decide which party is liable for the accident. Describe what happened in as much detail as possible.
Step Two: Go to the Emergency Room to Have Your Injuries Evaluated
Even if you feel fine after an accident, go to the emergency room and have any possible injuries examined. If you are injured, the pain might not start until later. A report from the ER is solid proof of when your injuries occurred. If you have any visible bruises or scratches from the accident, have the ER staff photograph them. Ask the ER doctor to write a plan for follow-up treatment in your ER report. Follow up with your primary care doctor as soon as you can; you can even call to make an appointment while you are waiting in the ER.
Step Three: Contact a Personal Injury Lawyer Before Making Any Decisions
Some weeks after the accident, the insurance company will send you an offer for a settlement. Even if the settlement amount seems appropriate, you should still get professional legal advice before you sign it. If you sign to accept the settlement, you no longer have the right to file a lawsuit against the other driver about the accident, nor can you file a lawsuit against the insurance company. The insurance company should reimburse you for the costs of repairing your car, and also for any medical expenses you incurred because of the accident. A personal injury lawyer can help you determine whether the amount offered is adequate or if you are entitled to additional compensation.
Eric Schmidt Works with Car Accident Lawsuits
Personal injury lawsuits are not something to be taken lightly; deciding whether one is worth pursuing requires the expert advice of a lawyer. Contact Eric Schmidt in Phoenix, Arizona to see if you have grounds for a lawsuit related to injuries sustained in a car accident.
https://ifyoubeenhit.com/wp-content/uploads/2021/02/bigstock-Upset-Driver-After-Traffic-Acc-55886273-scaled.jpg
1280
1920
damg
https://ifyoubeenhit.com/wp-content/uploads/2021/02/logo.png
damg
2017-12-05 00:00:17
2017-12-05 00:00:17
I was in a Car Accident: What do I do Now?